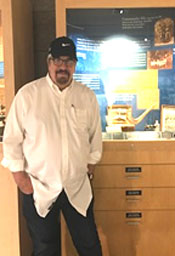 Signed into Law June 28, 2017
The Governor signed AB 294 (Gipson) into law on Wednesday, June 28, 2017. AB 294 requires disclosure of the park owner in 10 days on written request.
The "red line" of the new law is as follows:
"The management of a mobilehome park shall disclose, in writing, within 10 business days, the name,  business address, and business telephone number of the mobilehome park owner upon the receipt of a written  request of a homeowner."
The complete text of new Civil Code §798.28 states:
"798.28. The management of a mobilehome park shall disclose, in writing, within 10 business days, the name, business address, and business telephone number of the mobilehome park owner upon the receipt of a written request of a homeowner."
AB 294 is a non-urgency measure, taking effect January 1, 2018. This change does not call for amendment of any residency documents. It may represent a material change to the MRL triggering notice to residents of the availability of a new 2018 MRL next year.
Some may say this bill imposes a superfluous act which is no mor e than a pitfall and technical trip up to an MRL violation. Because park operator / owner information is public record.  Because you can find all park owners listed here:
https://casas2prodwlext2.hcd.ca.gov/casas/cmirMp/onlineQuery, or by property tax search using the common street address.
Background: The owner of every mobilehome park is posted online at the (HCD) website. The proponents of AB 294 says that still, not all residents have access to a computer. And there is currently no deadline for when the management must respond (a reasonable time would ordinarily be implied).  In "theory" say the proponents (because actual reason for this law appears to be unsubstantiated or just absent), "unscrupulous park managers, or mobilehome park owners seeking to shirk their responsibilities, could drag their feet endlessly before turning over the required information."  Or, park management may also be "difficult to contact," interacting with the management through, for instance, a "post office box."
Support:  The Golden State Manufactured Home Owners League, who wrote: "Residents have a right to know who owns the park they live in, particularly when residents are legally responsible for what occurs in the park. ¶After residents have made numerous requests for park management to disclose the contact information of their park owner without success, this bill is warranted. Contact information for the park owners does not need research. It is knowable information that is immediately available. But, if circumstances require certified mail, then the bill allows for the disclosure to be made within 10 business days, which is more than reasonable." Certified mail is not required.
Comment:  The 10 day period only begins when managers receive a written request for the owner's contact information. The method of service is up to the management—mailing is not required, and the comments say that the information can be given in "person, by overnight delivery, by priority mail, or whatever means is necessary to meet the deadline."
Intent: "The ultimate purpose behind the existing statute and the amendments this bill proposes is to increase accountability, transparency, and communication between mobilehome park residents and park owners."
My view:  Superfluous. A trap for the unwary. Get the owner information notice served within 10 days. Make sure your manager does not sit on any request. A violation of the time requirements leaves you victim to a set-up: a small claims suit for $2000 in punitive damages. I suggest making a stack of half-page notices including a blank space to fill in the date of request, the date of receipt signed by the resident, and a file copy. Keep them on the office desk in case a request is made. Be ready to seek harassment injunctions and attorney's fees when the owner information is abused with an avalanche of abusive communications from one or several in concert. Be ready to have management personally meet if a meeting is demanded under Civil Code §798.53.
Lawmakers' Views:  This law will enhance the possibilities for owners to discover the thoughts, feelings and sentiments of all our technology-averse friends who have no pc (and not acquainted with anyone who does). These many possible opportunities for communication can immediately and universally provide a uniquely personalized exploration of tenancy relationships and experiences which transcend the awareness of the daily grind of responsibilities and duties: a means by which to instill mutual understandings and compassion for park operations in a meaningful, communicative and complimentary way, to build positive thoughts and feelings to elevate and rejoice in all that resident relations and tenancy experience have to offer in a trailer park. The potential to exalt the omnipresence of the possibilities for positive energy from these new exchanges can establish unexplored connections and promote the realities of trailer life experiences for all concerned. The new law maximizes the opportunities for interchange of ideas, sensitivity and tolerance for the priorities of management and residents, while promoting a flourish of inter-relational growth: fountainheads of positive spirit and optimism, understanding and goodness for a better, brighter, tomorrow. Let's try to make it work, gloriously.